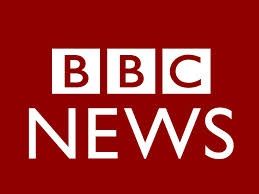 LINK: http://www.bbc.co.uk/news/uk-england-south-yorkshire-16176173
Article de déc 2011, qui traite des bus et contient du lexique "Transport en Commun"
An article published in december 2011, which deals with buses and showing Public transport vocabulary.
14 December 2011 Last updated at 17:23 GMT
Don Valley bus route and link road 'to boost economy'
The bus service will take 20 minutes, running along the Don Valley via Meadowhall. The current journey takes about 30 minutes.
A new road to link Sheffield and Rotherham will be built under the M1.
The £34.3m investment is in addition to four new trams for Sheffield announced in the government's Autumn Statement.
'Best in class'
David Brown, Director of South Yorkshire Passenger Transport Executive, said the improvements to the roads would ease the traffic problems in the area.
"A lot of congestion on the motorway is from people making local journeys to and from Meadowhall, or to and from Rotherham and Sheffield.
"Local traffic is going to be able to pass between Sheffield, Meadowhall and Rotherham without having to go on to the motorway network."
Mr Brown said the 10 state-of-the-art buses would be "the best in class that's available" when they are in place by 2014/15.
The total cost of the scheme is £34.3m, of which the Department for Transport (DfT) is contributing £19.4m.
Mr Brown said £10m provisional EU funding would be secured in early 2012, £3m would come from third party contributions - for example, developers who have committed to the funding as part of planning conditions - and £2m would come from local authorities.
'Begin and end'
There would be fewer stops on the route and environmentally friendly buses would be used, he said.
"This route has a number of air quality issues associated with it," said Mr Brown.
"We will make sure we use the best technology to reduce the impact on the environment."
Transport Secretary Justine Greening said the transport investment aimed to boost local economies by improving local transport links.
"Almost all journeys begin and end on local authority networks, which provide the crucial links that allow people and businesses to prosper," said Ms Greening.
"We are investing in schemes that will provide better access to jobs and services, reduce congestion and enable more goods to move more easily around our country."
In total, the schemes announced are worth more than £854m across England.