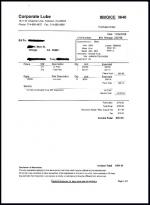 Relation Client/Fournisseur/ Customer-Supplier conversation
Voici des modèles de courriel
E-mail 1: demande de renseignement/ An inquiry
Dear Sirs,
We are interested in the equipment you advertised in the current of number of ... magasine.
Would you send us full information as to prices and quantity discounts.
When quoting, please state how soon you can actually deliver.
Best regards
discounts: remises, réductions
please state: veuillez indiquer
deliver: livrer
---
Email 2: réponse à demande de renseignement/ reply to an enquiry
Dear Sirs,
In reply to you enquiry of 24 May, we enclose our brochure and Price list.
As far as quantities are concerned, we would of course be ready to grant you a discount, if your order exceeds 100 pieces.
Do not hesitate to contact us if you need further information and a quotation concerning one specific item.
We look forward to doing business with you soon.
Kindest regards
to grant you a discount: accorder une remise
further information: de plus amples informations
one specific item: un article précis
We look forward to doing business with you soon: dans l'attente de faire affaires avec vous
---
Email 3: cotation transport/ transport quotation
Dear Sirs
Please find enclosed our quotation for the 3,000 items, reference #2563.
As requested, we have including the cost of packing.
The delivery will be planned as soon as you place the order. (You can expect a 24 hour delivery time, if you order before 12:00 pm)
We hope to recieve acceptance of these terms and assure you of our very best attention.
Best regards
Please find enclosed: Veuillez trouver ci-joint
the cost of packing: le coût de l'emballage
place the order: passer commande
expect: compter sur
delivery time: délai de livraison
---
Email 4 : Plainte pour livraison tardive/complaint : a delayed delivery
Dear Sirs
We are surprised not to have received delivery our order number 8956, placed on January 3. You assured by phone it had been dispatched in time.
Our production line is suffering from this delay, and our schedules cannot be met because of the missing goods.
Please phone us tho state exactly when they will arrive.
Best regards
placed on: passée le
production line: chaîne de production
schedules: notre planning
be met: être respecté
missing goods: les marchandises manquantes